Test Analytics for Improving Process
Leverage data mining of content - results, coverage, static analysis, logs, source changes, and more - for process improvement recommendations.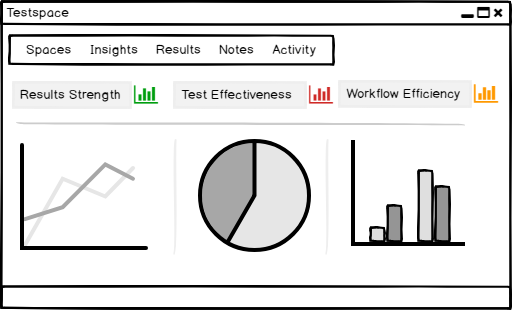 Results Strength indicator provides a macro view of the consistency of results being generated by your testing.
Test Effectiveness indicator is used for assessing the effectiveness of tests at capturing side-effects from source code changes.
Workflow Efficiency indicator is used to measure the efficiency of resolving test case failures and closing defects.